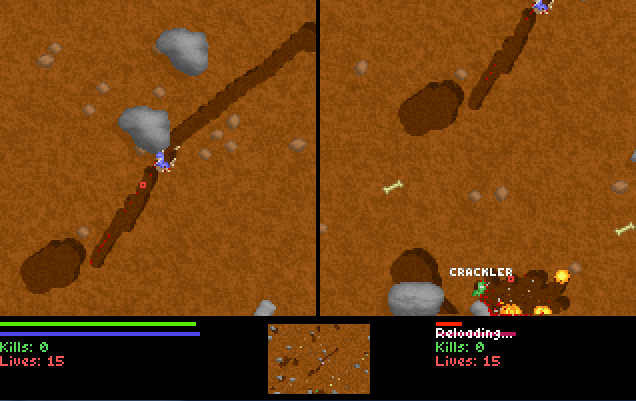 DOSome Games: Lemmings
Here's another favorite. Like the Scorched Earth turn-based artillery paradigm, but real time. Two players on one screen tunneling through the 2-D world and duking it out with a menagerie of weaponry. This game is also somewhat unique in that the terrain effect carries over to future games.
The download featured here is also packaged with OpenLiero, an excellent open source port of Liero that can be easily played full screen.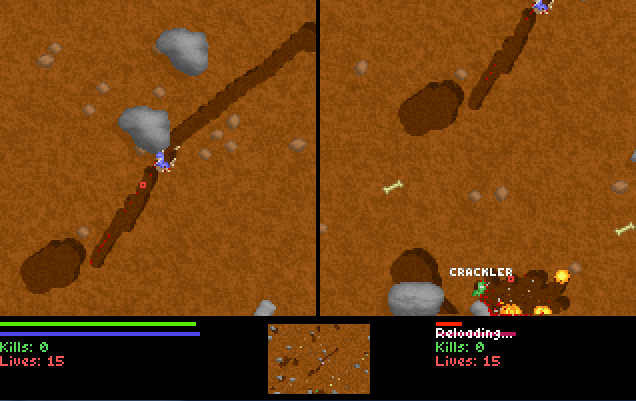 Download Liero – Windows Installer